Welcome to my WebSite!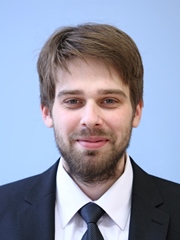 I am engineer of building construction and Ph.D. student at Institute of Building Structures, Faculty of Civil Engineering, Brno University of Technology. My dissertation thesis is focused on modelling of physical phenomena in building components.
I would like to develop simple software tools for modelling one and two dimensional heat and mass transfer based on numerical methods. Some of them will be published on this website.
My field of interest:
building constructions
building physics and internal environment

hygrothermal behaviour the building components

finite element analysis

programming